Musical Madness
Music is a huge part of peoples lives so this theme is great to deal with those aspects of life. It can also be altered in terms of header image in order to cope with just about anything.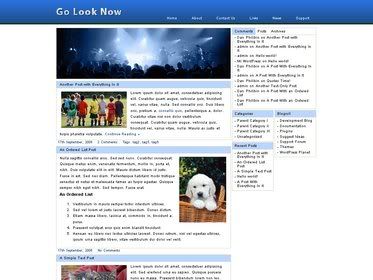 License: Free to use must keep footer intact AS IS

Similar Posts:
Popularity: 3% web directory software
Leave a Reply
You must be logged in to post a comment.