WP-Singapore
2 Columns Widget ready WP-Singapore wordpress Theme. No spammy links on footer. Just link back to designer and coder. Download now and start using it in your blog.
Features:
* Tested on latest WordPress version
* 2 columns
* Widget ready
* Adsense ready
* 125 X 125 Ads on sidebar
* Fixed width
* Left Sidebar
* Cross browser compatible with IE, FF, Opera, Flock & Safari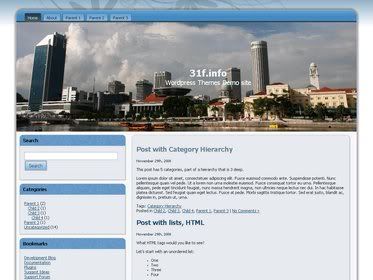 License: Free to use must keep footer intact AS IS

Similar Posts:
Popularity: 4% web directory software
Leave a Reply
You must be logged in to post a comment.